Muslim clothing is developing rapidly
With the passage of time and the development of the world, Muslim clothing is no longer a symbol of religious etiquette, it is a display of fashion trends. muslim women show their beauty and elegance by wearing stylish muslim clothing, like closed abaya, open cardigan dress, kaftan dress, and more. Therefore, it is necessary to update your collection frequently to keep up with new trends.
What are the creative and innovative aspects of Muslim clothing?
In recent years, Muslim clothing including abaya, open abaya, and kaftan dresses are quite creative in fabrics, such as Korean hemp with good air permeability, satin with a silk feeling shiny, wrinkle spandex, easy-wash and quick-drying Doris, and more, no longer Like the previous single solid color polyester.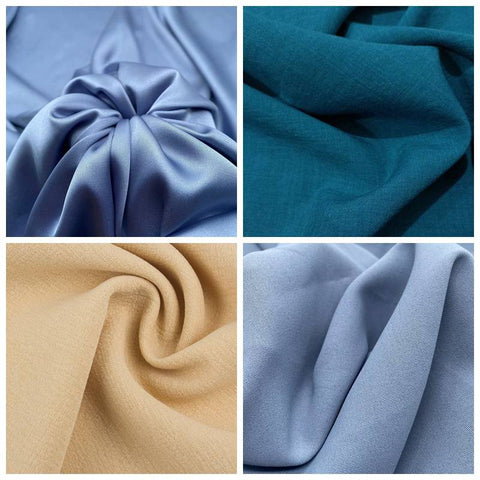 In the decoration of clothes, Muslim clothing is more delicate and creative than fashion. For example, there are Hand-stitched Rhinestone and pearl, embroidery of various 2D/3D patterns, shiny sequins, etc.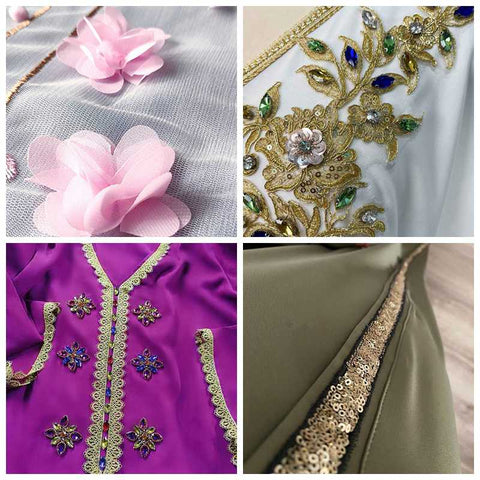 In terms of matching, the matching of Muslim clothing is no longer single. So far, there are 2-4 sets, including inner dress, midi wrap, out abaya and hijab, which allows muslim women to reduce the trouble of matching clothes.
With the continuous development of Muslim clothing, this will become the pride of every Muslim women.
Which is the best online shop to buy the muslim clothing?
In people's impression, Modanisa, Shukronline and Sunnahstyle are more common shopping sites. But in recent years, Urgarment has emerged as a brand that offers one-stop shopping for Muslim clothing, , especially targeting markets in the US, UK, Australia and Canada. It provides good source goods and guarantees products of good quality and affordable price. There are a lot of new products every week, which will give you a refreshing feeling. And free worldwide shipping will provide you with the best protection for your shopping. Please click the link below to visit.